Contact Us
phone.+64 3 366 3340
fax.+64 3 366 3017
email.info@somocreative.co.nz
post.
PO Box 13717,
Christchurch 8141,
New Zealand
physical.
Unit 3, Qb Studios
18 Bernard Street
Christchurch 8024,
New Zealand
Follow Us
News
Christchurch Map Issue 6 on the streets!
24/1/2017 | Filed under News, The Latest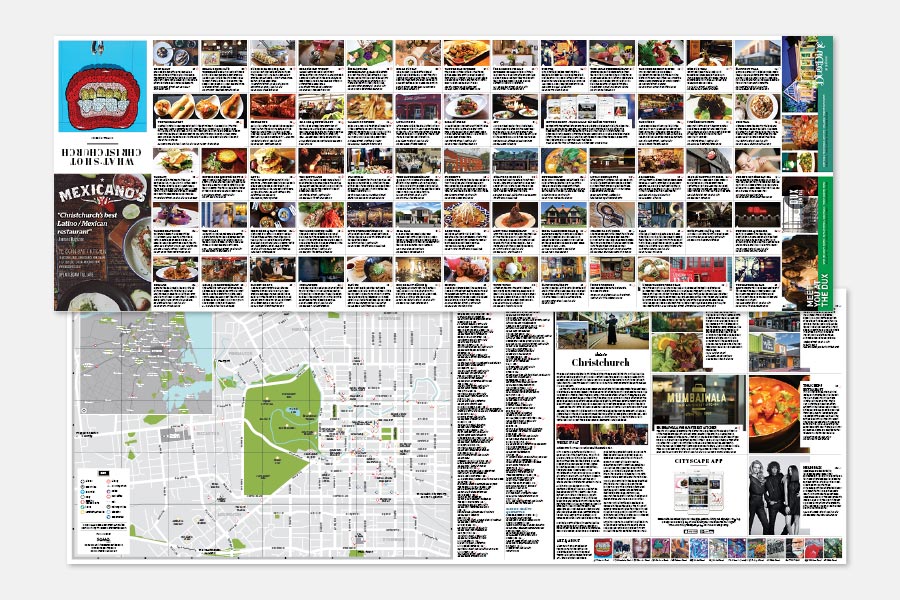 Keep your eyes open for the latest edition of SOMO's super-handy Christchurch Map – your guide to the best eats, big nights out, hottest shopping and best experiences around the Garden City. It's your go-to navigational guide to making the very best of what Christhurch has to offer, and all in one conveniently carry-sized package!
You'll find the free Christchurch Map Issue 6 at the city's best cafes, restaurants and retail hot spots – grab one and get going!